Best Deck and Railings. Best Price.
We'll help you choose the the best deck and railings for your home, and offer you the best price. Contact us today for a free in-home consultation and quote. No pressure, no obligation.
Railings
Choose from a variety of handrail styles from standard, modern or colonial hand rails, and colours available in black, driftwood, tan and white. Available in a glass rail configuration as well as straight and curved belly picket designs, we have the style that will best suit your home. End posts with intermediate structural posts will allow for continuous rail with no breaks!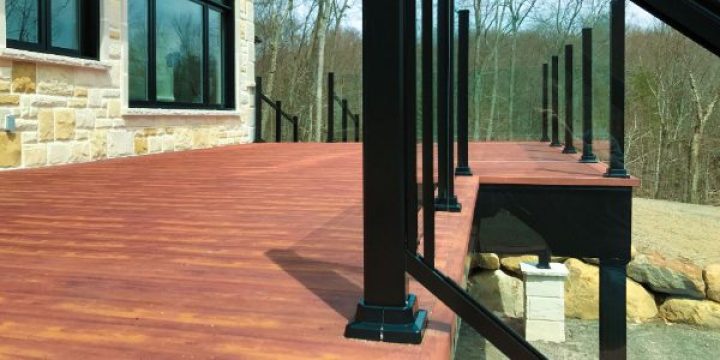 Decks
Imagine a place where your children could play and never have fears of splinters or abrasions. Imagine them running barefoot and careless, without a thought to a loose board or rusted nail. Well with an Al-Mar vinyl deck or Sunspace aluminum deck system, that's exactly what you'll get.