Our commitment to elegance in design, coupled with engineered technology and innovation, you are guaranteed to add safety, beauty and value to your home, cottage or commercial property. All Sunspace Railings and Decks Systems are custom designed, code compliant and made to your exact specifications.
Railings
Choose from a variety of handrail styles from standard, modern or colonial hand rails, and colours available in black, driftwood, tan and white. Available in a glass rail configuration as well as straight and curved belly picket designs, we have the style that will best suit your home. End posts with intermediate structural posts will allow for continuous rail with no breaks!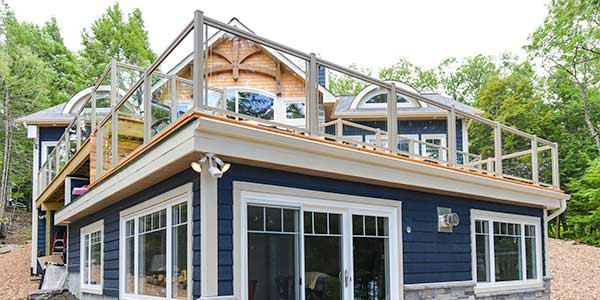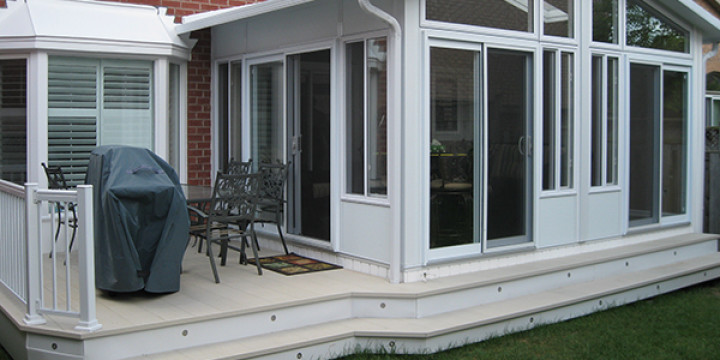 Decks
Aluminum! Your most versatile choice when it comes to decking… Plus it's GREEN: aluminum can be recycled! Aluminum is essentially maintenance free for the life of the product and is guaranteed to outlast any wood, membrane or plastic based products. Thermadeck eliminates costly foundation work and can accommodate hardwood, laminates, carpet, tile and most any type of flooring.