Choosing your home's siding is a very important decision. Siding affects the overall appearance of your home and also helps protect your home from damaging outdoor elements. Our Journeymen Royal Building, Gentek and Kaycan products can help improve the curb appeal of your home. Our siding offers superior colour retention and you won't see scratches, chips or peels because the colour goes all the way through each panel. Our siding is also dent-resistant and holds up well under harsh weather conditions.
Vinyl Siding
Your home is a reflection of your unique style and taste… Make a lasting impression with siding and accessories. This vinyl siding and accessories are designed for high performance, with unsurpassed strength, durability and worry-free maintenance for the ultimate in beauty and protection for your home.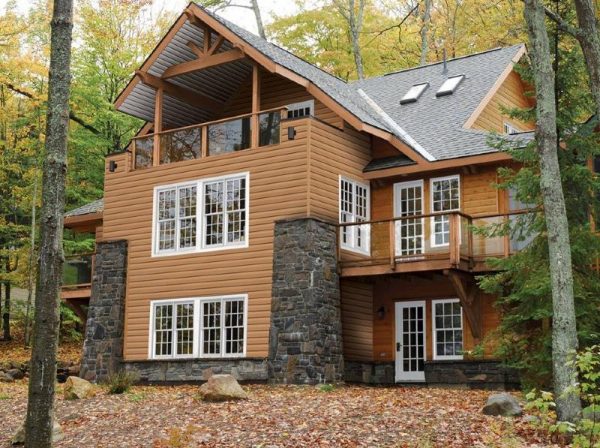 Engineered Wood Siding
At one with nature. Naturetech® ecological, engineered wood siding is a brilliant choice for your home. More than just wood siding, it is a beautiful, durable and low-maintenance finish. Made of 100% pre-consumer recycled wood, Naturetech® offers all the beauty, authenticity and warmth of wood siding, engineered for exceptional strength and resistance to keep your home beautiful for years to come.